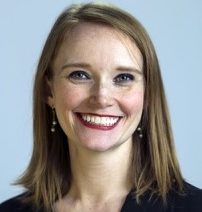 Dawn Alley, PhD, serves as Deputy Senior Advisor for Value-based Transformation with the Office of the Secretary at the U.S. Department of Health and Human Services. Dr. Alley's Health and Aging Policy Fellowship placement in 2011-2012 was in the Office of the Surgeon General, and from 2012-2014, she oversaw implementation of the National Prevention Strategy as Senior Policy Advisor in the Office of the Surgeon General. Previously, Dr. Alley was an Assistant Professor in the Gerontology Division of the Department of Epidemiology and Public Health at the University Of Maryland School Of Medicine. Her work on population health and aging has been published in a range of journals including Journal of the American Medical Association, American Journal of Public Health, Archives of Internal Medicine, and American Journal of Epidemiology. Dr. Alley holds a PhD in Gerontology from the University of Southern California. In addition, she received postdoctoral training in population health from the University of Pennsylvania as a Robert Wood Johnson Foundation Health and Society Scholar.
Areas of Interest
Why I Applied to be a Fellow
"The fellowship was transformative. It gave me the tools and network I needed to apply what I had learned through my research to create change at the federal policy level. I absolutely would not be where I am today without it."
Program Info
Program Track
Residential
Placement
Office of the U.S. Surgeon General