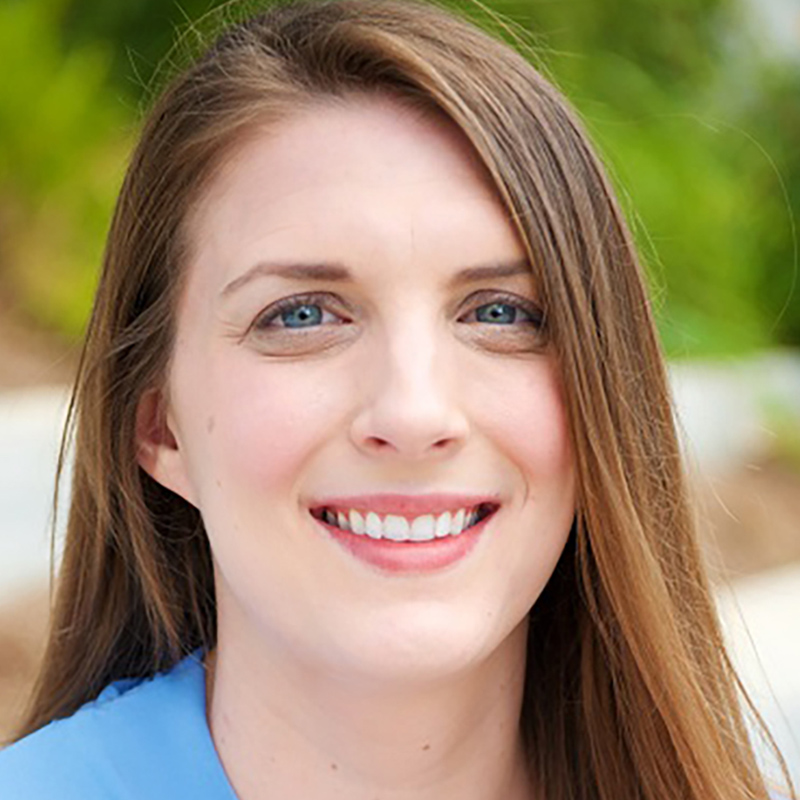 Beth Prusaczyk is an instructor at Washington University School of Medicine in St. Louis. She is a former postdoctoral fellow at Vanderbilt University Medical Center. Beth earned her master's and PhD in social work from the Brown School of Social Work at Washington University in St. Louis. She also holds a bachelor's degree in journalism.
Dr. Prusaczyk's research focuses on how to effectively implement evidence-based practices and policies that improve the health of older adults, especially those discharging from the hospital. She is interested in how policies can influence the adoption of existing practices that impact older adults' healthcare and how researchers can more effectively disseminate research findings to policymakers. She has expertise in implementation science frameworks, strategies, measures, and outcomes. She also uses social network analysis to understand healthcare delivery and processes. She has recently published articles on the transitional care for older adults with dementia, rural healthcare delivery, de-implementation, and the ethics of conducting research with cognitively impaired older adults.
Dr. Prusaczyk has also served on national workgroups related to implementation science and is currently the secretary of the Society for Implementation Research Collaboration, an international professional society with over 400 members dedicated to facilitating the communication and collaboration between implementation researchers and community providers.
Areas of Interest
Why I Applied to be a Fellow
"I applied to become a fellow because I am dedicated to improving healthcare for older adults, a passion driven by my experiences in social work. I witnessed not only the suffering but also the strength of older adults living with physical and mental illnesses and the compassion healthcare providers brought to their jobs every day while working in a system fraught with challenges beyond their control. I aim to improve healthcare for older adults by ensuring that existing research findings ultimately translate into real-world practice or policy. I have previously focused my work in research but, through the program, I have gained the critical policy experience and skills necessary to be able to advance policies that concretely improve the quality, equity, effectiveness, and costs of healthcare provided to older adults."
Program Info
Program Track
Non-Residential
Placement
U.S. Senate Special Committee on Aging in the Office of Ranking Member, Senator Bob Casey
The 2018 Fellows