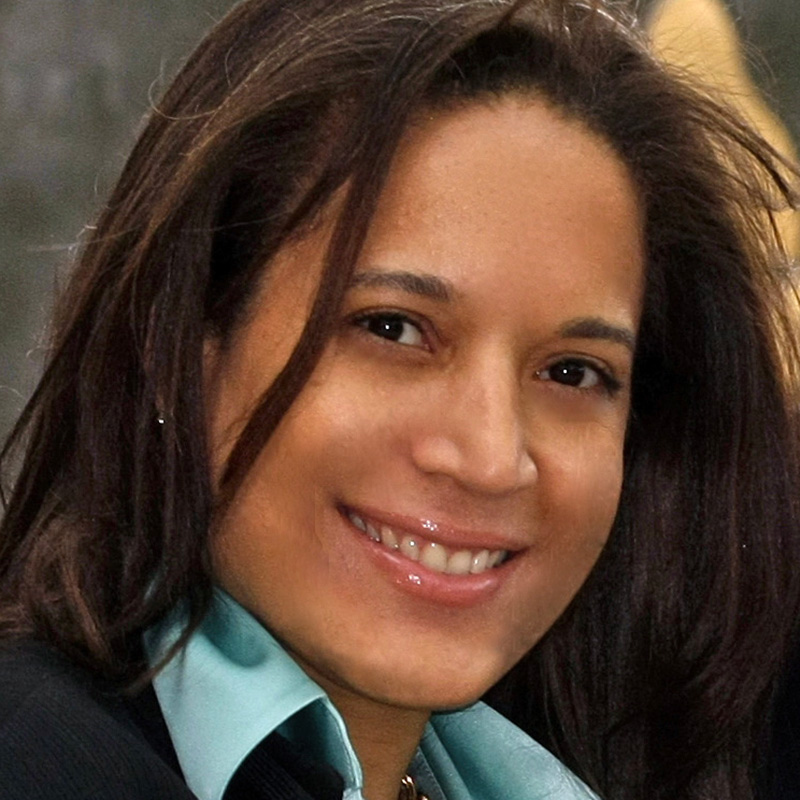 Dr. Watkins is a community-based research scientist and health care provider with a 19-year track record in community-based programs and projects. Dr. Watkins has worked extensively throughout NYC communities of color, serving as a consultant to labor unions and community-based environmental, housing, and social justice organizations in both paid and voluntary positions. Her research focuses on reducing health disparities at the community level. Her areas of specialization are Minority Aging, Environmental Health Disparities, Community-Academic Collaboration, and Mixed-Methods research.
Dr. Watkins completed her academic training at Columbia University in New York City, graduating with honors (Summa Cum Laude) from Columbia College where she was a John W. Kluge Scholar and elected to Phi Beta Kappa. She went on to earn a master's degree in Sociomedical Sciences and a doctorate in History from the Graduate School of Arts and Science.
Upon graduation, she joined the faculty at the Mailman School of Public Health as a member of the Community Research Group in the Division of Sociomedical Sciences where she conducted her research under the Community Cores of both the NIA-funded Columbia University Resource Center for Minority Aging Research (RCMAR) and the NIEHS-funded Columbia Center for Children's Environmental Health (CCCEH).
In 2011, she was recruited from New York University School of Medicine (NYUSOM) to Weill Cornell Medical College (WCMC) to lead the Environmental Health Disparities Research Core of the Center for Excellence in Health Disparities Research and Community Engagement. While at WCMC she formed, as Director and Principal Investigator, two community-academic research partnerships: the NIEHS-funded Good Old Lower East Side (GoLES) Environmental Justice Collaborative and the Fan Fox and Leslie R. Samuels Foundation-funded GoLES Healthy Aging Program.
In 2014, Dr. Watkins rejoined the faculty at NYU in the College of Global Public Health (GPH). In 2016 she became Interim Chair of the Department of Environmental Sciences. Dr. Watkins is Director of the NYU GPH Community Engagement and Research Translation Core (CERT); Co-Director of the NYU NIEHS Environmental Center of Excellence Community Outreach and Engagement Core (CEC) in Environmental Medicine; and Co-Director of the Community Engagement Core of the NYU Environmental Influences on Child Health Outcomes Program, (ECHO) in Pediatric Medicine. She was a Health and Aging Policy Fellow (Atlantic Philanthropies) assigned to the NIA, and an American Political Science Association Congressional Fellow assigned to the US EPA. In January 2016 she became a faculty fellow to the Director of the US EPA's, National Center for Environmental Assessment, NCEA working on neighborhood-specific epigenetic analysis.
Dr. Watkins is currently a Principal Investigator, MPI, of a National Institute of Minority Health Disparities (NIMHD)-funded R01 clinical trial to evaluate an OSA intervention for Black Americans; and PI of a Patient Centered Outcomes Research Institute, PCORI, Community Engagement Award to develop effective strategies for patient-centered outcomes researchers to work collaboratively with local community-based organizations. She is also Principal Investigator of a second PCORI grant to build the Academic Community Collaborative to Engage Stakeholders ACCESS online platform.
Since 2017, Dr. Watkins has been a member of the University Senate Steering Committee and served as Chair of the University Senate Diversity, Equity and Inclusion Committee; Chair of the University Senate Academic Affairs Committee; and Chair of the Senate Grievance Committee. She was Chair of the inaugural GPH Diversity, Equity and Inclusion Committee from 2016 to 2018. In 2018 she joined the Center for Social Epidemiology, in the Department of Epidemiology with a secondary appointment in Health Policy and Management. In 2019 she was elected Vice Chair of the University Senate representing contract faculty.
Areas of Interest
Program Info
Program Track
Non-Residential
Placement
U.S. Environmental Protection Agency (EPA)
The 2014 Fellows